First Year of Sobriety
A guide to getting through the first year of sobriety shows the former alcoholic how to adapt to the first days and months substance-free, describing how to deal with free time, unexpected emotions, family, and work.

Second Year of Sobriety
Life is all about change, and living sober is all about dealing positively with change. But in the second year of sobriety, change can be unsettling, and like a child, we can experience the "terrible two's" if we're not careful. By presenting the success stories of real people who've managed to make it through the minefield of year two, Guy Kettlehack delivers an informative and useful guide for sustained and joyful sobriety.

Third Year of Sobriety
In the final book in this trilogy for the first three years of sobriety, Kettlehack reveals what we can expect in early recovery. Through a series of powerful and affirming stories, he reminds us that others have gone this way before and found sobriety and "turning it over" every bit worthy of the effort.

A New York Times bestseller, this is the definitive book about codependency written by a recovering codependent and former family counselor for all those who, like her, have suffered the torment of loving too much.

N.A. Text : Narcotics Anonymous

Click on "NO IMAGE AVAILABLE " box to go to supply source


Getting and Giving HelpIn The Tao of Sobriety: Helping You to Recover from Alcohol and Drug Addiction, longtime therapists David Gregson and Jay S. Efran offer a self-help book designed either to work in tandem with 12-step programs or to help addicts get sober without group help. After a brief explanation of Taoism (a Chinese philosophy and religion whose practitioners seek inner peace), the authors present the Tao, a Chinese term meaning "the way," as an ideal vehicle for attaining and maintaining freedom from substance addiction. Replete with anecdotes, exercises (meditations, questions to explore, affirmations) and real-life applications of Taoist precepts (letting go of attachments to guilt and other "self-condemnation" behaviors that lead to substance abuse), this guide uses the firm but gentle approach that is the trademark of many Eastern practices.

Pluymen, once named one of the best lawyers in America, turns his attention from the law to write a thoroughly engaging, yet thought-provoking book on alcoholism. He is careful to point out that alcoholism is not just a disease of the down and out, but of the rich and famous and everyone in-between. Although his approach contains a good touch of humor, he remains fully cognizant of the seriousness of his subject. He mixes both facts on alcoholism and stories of alcoholics from different walks of life and at various stages of recovery. A particularly valuable chapter is "Wake-up Call for Women." Here he warns that not only are women at increased risk because of their drinking, but they suffer much more for drinking far less than men. For them, alcohol can become lethal after just two drinks. This is scary stuff, but through both the stories and his own tips, Pluymen shows those in the grip of this deadly disease a clear and effective way out.

In recent decades, many of those studying alcoholism have come to see it as a disease, rather than as a character flaw or a failure of will. And yet, alcoholism is most often treated through counseling. Joan Mathews Larson and her colleagues at the Health Recovery Center in Minneapolis, Minnesota, discovered a series of nutritional deficiencies in alcoholics, and found that with proper dietary adjustments, they could help almost three-quarters of their patients kick the bottle for good. Seven Weeks to Sobriety is the updated version of the less interestingly titled Alcoholism--The Biochemical Connection, which was published in 1992.

With wit and humor, this delightful work covers the serious matter of recovery from alcoholism. In the same way that C.S.Lewis's The Screwtape Letters taught spiritual principles, Glumlot presents a practical application of the Twelve Steps of Alcoholics Anonymous.
"Now here's something different. So much recovery literature is trite and even corny. The Glumlot Letters is well thought out, well worded and well worth reading." - Dr. Paul O.
In letters to a fellow devil, Glumlot writes about his attempts in tempting a human away from A.A., sobriety, and recovery. He discusses meetings, sponsorship, the Big Book and the Steps in great detail, and warns that these can lead a human to "...an intractable infection of serenity by the Enemy [God]."

It is said that Matt Talbot was an alcoholic by the time he reached his teens. He lived to drink. But all that changed one day when he was 28. He was broke; his weekly paycheck had already been passed to the bartender. He stood outside the pub for several hours, waiting for one of his friends to invite him in. No one did. He went home and told his mother: "I'm taking the pledge," to which she replied, "Don't take it if you can't keep it." With no A.A., no sponsor, no weekly meetings to attend, he had to rely on God alone. He found a way to sobriety that not only enabled him to give up drinking from that time on, but led him to adopt a way of life such that, at his death in 1925, word of his holiness spread throughout Ireland and his cause for canonization was begun almost immediately. He was declared venerable by Pope Paul VI in 1975. This is his story and his method. It has been set forth here to provide an answer to those for whom other programs have not worked or who have been looking for a way that addressed more specifically their own most deeply felt spiritual needs.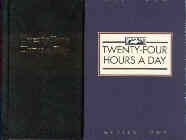 A fundamental tool for recovering people for 40 years, this classic book began the tradition of using meditatins as a daily source of strength and renewal. The traditional values of Twelve Step recovery are highlighted with an inspirational thought, meditation, and prayer.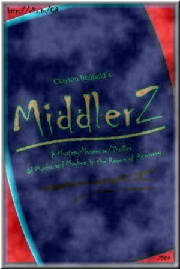 A true story about secret crimes and killings...for a good cause?
Clayton Redfield has written
MIDDLERZ and it is about
"Murder and Mayhem in the rooms of recovery!"
This highly entertaining book may seem out of place here but it is a first of its kind.
Yes, it is pure fiction, but in the process of this mystery/suspense/thriller the three main segments of recovery, what it was like, what happened and what its like now are fully covered.
"MIDDLERZ" is one of the most, unconditionally daunting, menacing and frightening thrillers ever. In the first sentence, we are drawn into a bludgeoning, ritualized murder. Then, like plummeting off a cliff in the middle of the night, Redfield lets us fall into the abyss of what seems like the bland illusion of normality experienced in early sobriety. Then slowly, methodically, painstakingly, imperceptibly, he leads us, creepily, into a suspense-filled mystery/thriller, in and around the rooms of drug and alcohol recovery."
"Not since classic thrillers started shattering our confidence in the most trusted, safe and nurturing of places, has so innovative, so absolutley chilling a suspense/mystery been penned."
"A word of caution: Do not even start this book if you need your sleep. It is so addictive, will leave you so powerless, you will not be able to put it down, even for one day at a time."
"Let the white chips fall where they may!"
"If Hitchcock were alive today, this would have to be his next film!"

Offers a new model of treatment for long-term recovery that goes beyond the traditional disease paradigm, based on the belief that a full life for the recovering addict is grounded on abstinence. Emphasizes a Gestalt approach to addiction and recovery, and the process of self modulation. Includes case studies from various settings. For clinicians and psychotherapists specializing in addiction.